Market signals show that Bitcoin plunging below $20,000 is still on the table despite minor gains. If more than 50% of BTC accounts currently in profit go into losses, a deeper correction can be expected as such a bearish trend can be seen on the charts for previous periods.



However, there is good news for bitcoin enthusiasts.

As you can see in the Glassnode chart below, the volume of bitcoins on exchanges is declining over time, which means that they are accumulating in users' personal wallets even though the market is falling.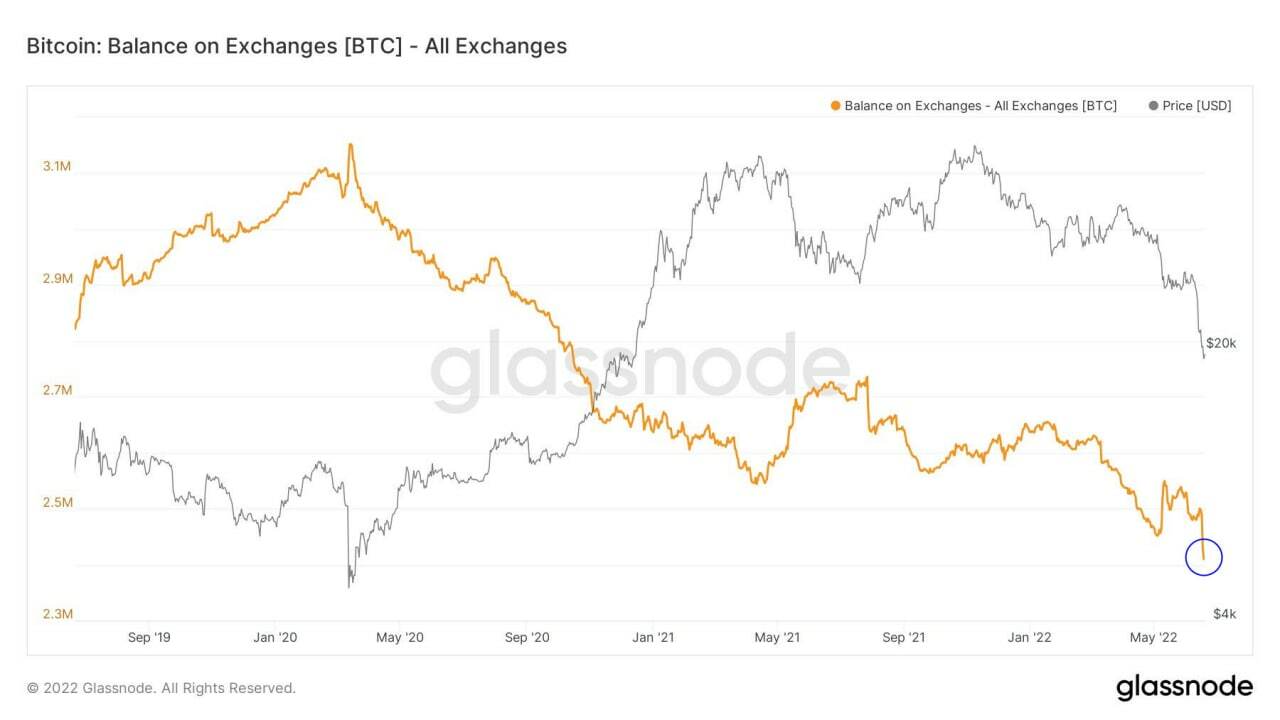 According to Glassnode statistics, the summer "sale" contributed to the increase in the number of accounts holding at least 1 BTC to 845,340, while the number of accounts with 1+ ETH reached 1,516,967.



Here some NFT news.

The opportunity to display an NFT image on the watch screen is available in the new collection of the Swiss luxury watch manufacturer TAG Heuer (Connected Caliber E4).

Customers just need to update their watches and connect their crypto wallets to guarantee the authenticity of non-fungible tokens. Before introducing the new feature, TAG Heuer consulted with key communities such as BAYC and Cryptopunk to make sure the functionality is of real value.



The company has big plans to expand on the crypto market: Tag Heuer has started to accept Bitcoin and Ethereum as payment means for their products, therefore, in the future they plan to develop their digital wallet.

This is another proof of the movement of humanity towards digitalization, in which companies play a big role in setting trends.
In the following posts, we will talk about how artists at Richman House digitize and sell their art works.

Follow our news!


The materials presented on the Richman House website are for informational purposes only and do not constitute a call for investment.